Member Spotlight: Rapport

A conversation with Michael Cooper

Tell us about Rapport:
Rapport is an integrated out-of-home media & communication specialist owned by Interpublic Group. We operate in 16 countries around the world and control just shy of $1 billion in billing. Our consumer-centric company aims to treat each of our clients as unique individual entities. About half of what we do around the world is for our holding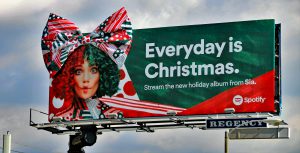 company, IPG, and the other half is made up of independent agencies & direct clients that choose to work with us for our unique approach and quality of service. We have somewhere around 300 staff members.
How do you find operating within the holding company structure?
The model works well for us – it's obviously a great thing when your holding company believes in what you do, which ours does, so the investment is there as new technologies & opportunities come about. There is also an element of volume that comes through the holding company. We've got the gravitas that being part of IPG brings, but because of the good job we do, we have the freedom and flexibility to act independently and work with massive amounts of business outside the group as well.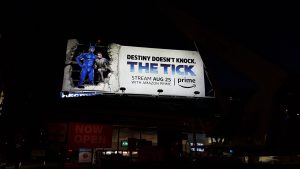 What are some of the unique elements of being an international OOH company?
The key benefits we get working internationally are around new developments, technology and new ways of thinking. We have a very communicative network. We connect regularly with every Rapport office in every country. There are huge cultural differences in every country, but we've found that there are numerous cross-border business opportunities. For example, we have clients in certain countries that learn we have an operation in India or Hong Kong and then ask us to work with them in those countries as well. The challenge comes with working in multiple time zones – it's a 24-hour-a-day job because there's always someone awake and working. But the benefits outweigh the problems tenfold. The technologies we deal with and the vendors we work with allow us to think more globally and pan-regionally in terms of how we can plan for brands in multiple countries.
How do you utilize Geopath ratings and measurement in your daily operations?
Geopath is pivotal. When I look at countries that have similar models, like in the UK, it seems the industry has acknowledged that we are competitors, but we are also colleagues in an industry, and we are stronger together. We need to have a universal currency system and language to make it easier for brands to buy OOH en masse. The way Geopath is going and the knowledge base they've put in so that we can grow OOH and also talk intelligently about the other digital spaces allow us to compete against the whole media market. All vendors need to set out their individuality, but I think we also need to work together and have a universal currency like Geopath to grow the sector.
Broadly speaking, what are some of the opportunities and challenges facing OOH, in your view?
I see many of the challenges and opportunities as being one and the same. There's obviously a huge desire to be more targeted with digital media, but I think there's a danger of trying to move too fast down the digital path. All these exciting new developments need to be things we can do as well, as what we already do so impressively, not instead of. We seem to put digital and online on a pedestal,
but they are not without their problems. For example, some 80 percent of online dollars go to just 2 suppliers, and there is an almost limitless tail end left struggling. If we commoditize ourselves too much, becoming nothing more than audience in numbers, we run the risk of losing the beauty of what we have, which is geography and place. OOH showcases creative in a beautiful way. It weaves its way into the fabric of the community. It offers a cost-effective broadcast audience. We don't want to lose the unique selling point OOH has always had by focusing too much on online and digital methodology. On the flip side, we need to capitalize on the opportunity to increase spending in OOH by showing how accurately we can capitalize on the integration of the traditional and evolving tech opportunities.
What makes for a truly effective OOH campaign?
There isn't just one answer – it should be completely different for every campaign. It's mainly about having a phenomenal understanding of who you are trying to target. And thanks to things like Geopath, we can now micro-target those people when we find out who they really are. We need to understand what each brand is trying to achieve beyond the obvious things like awareness and sales uplift. If we ask the right questions about who we are targeting and what we want them to do, then OOH can solve the problem. At Rapport we talk about rewarding connections. For our clients, it's about the rewarding connection between the brand and the consumer. That looks different for every brand. If we are able to answer those questions, we should be able to deliver an excellent campaign.
---