Member Spotlight: Norton Outdoor

A conversation with Mike Norton

For starters, can you tell us a little about your business? 
Norton Outdoor provides traditional and digital billboards in the Greater Cincinnati area.  The company was started in 1949 by my grandfather, Jerry Norton. His father, Mickey, actually posted bills in advance of riverboats, advertising for fights and other events that the boats hosted.  The business was started with handshake leases, lumber to make 6' x 12' displays and early clients that believed in the power of OOH. My father, Tom and uncle, Dan, evolved the business over the next generation.  My sister, my cousin and I represent the 3rd generation of our family's business.
What are you general thoughts on the current state of the OOH industry today? 
These are exciting times for the industry, as we are proving to be of tremendous value in today's eco-system of brand-consumer interaction.  We are a tremendous "first screen", which has been a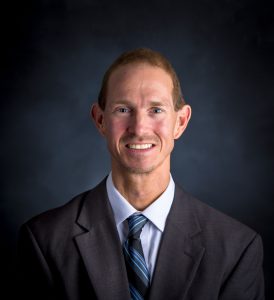 proven amplifier and accelerant for marketing efforts on other platforms, most notably digital.  We need to continue to prove our worth on these fronts, as well as continue to evolve to help brands and consumers connect.
What do you see as some of the challenges facing the OOH industry today?

The biggest challenge is our relative deficiency in real-time, actual audience delivery and reporting, when compared to digital ad campaigns. The utilization of good mobile data seems poised to level this playing field to a large extent. Another challenge is that our medium is still relatively hard to plan and buy, especially compared to digital and online.  The uniqueness of our industry is, at once, a bit of a blessing and a curse.  There are various ways to simplify this process, from standardization of RFP templates to possible programmatic opportunities, but the true value of our medium can't always be defined by numbers and algorithms. Finally, we face challenges when it comes to limitations in geographic targeting for physical OOH assets, due to increasingly stringent zoning regulations.
Opportunities?
Our industry has a great opportunity to leverage our ability to provide targeted audiences, at scale, as it becomes increasingly difficult for other media to do so and continue to establish ourselves as a crucial "first screen" in brand-consumer. We are real – no bots or false ad impression delivery – and we have the ability to creatively break out from the clutter in unique ways.
Any recent OOH campaigns come to mind that you really liked or admired?

I have really enjoyed the use of traditional and digital OOH to woo LeBron James.  I believe we are up to at least 3 cities that have had OOH messaging to get King James to come to their team. The earned media has been a testament to the unique power of OOH.
How important is the integration of digital in your business? 
Digital integration, in various forms, is an important focus for us as we look to succeed into the future.  As I mentioned before, we need to be more compatible with other systems so we can be incorporated into those buys. We need to continue to study, learn and tell the story of how our medium is not just relevant in a digital-first world, but necessary to succeed in it.
How do you use Geopath ratings in your daily business operations? 
To date, it has been fairly rudimentary – primarily to provide predictive audience delivery metrics and establish a value per dollar spent.  What appears to be on the horizon, however, is the ability to better speak the language of digital campaigns and, hopefully, provide similar actual data.
Do you think it's important to have third party, independent ratings and currency? 
If the 3rd party and its ratings currency are both known and trusted by planners and buyers, it is crucial to having a seat at the table.  To be honest, I don't think we are there yet, when compared to Nielsen, even despite digital's proven track record of false and inflated ratings.  I do feel that we are making inroads, however, and it will be interesting to see where the revamped ratings get us.
---