Geopath Launches Pilot Program to Provide Out of Home Measurement for the Place-Based Advertising Community

Aims to Deliver Place-Based Audience Measurement Tool by End of Year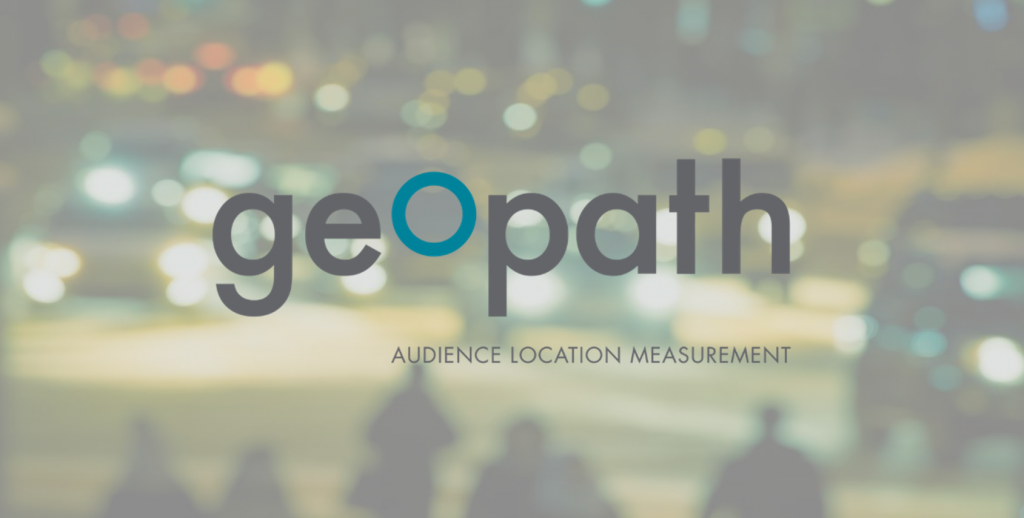 Geopath, the not-for-profit organization providing audience location measurement to the Out of Home (OOH) industry, today announced the launch of a pilot program to develop a place-based advertising measurement solution. Over the next six months, Geopath will work in partnership with its member companies, representing different corners of the OOH industry, and Intermx, a geolocation data enablement solutions provider, to ultimately deliver a comprehensive audience measurement tool for place-based members by the end of 2018.
"In recent years, the OOH industry has made tremendous progress in developing and establishing roadside and transit audience measurement," said Kym Frank, president of Geopath. "With advertisers demanding greater transparency and visibility, the time has come for us to extend that measurement capability to the place-based inventories that comprise the broader OOH marketplace. As a result of this pilot, the OOH community will be able to provide to brand marketers and their agencies an even clearer and truer understanding of the value received for their OOH investments."
Participants in the Geopath pilot will help determine the initial locations around the country that will be included for analysis. Each pilot member will ultimately be given access to a web-based insights platform with detailed venue, screen, impression and audience demographic data for each location.
"The entire OOH ecosystem – billboards, street furniture, media inside malls, airports, health clubs, bars, cinema and beyond – needs a trusted, universal currency," said Jeff Gunderman, President & CEO of Eye Corp. "Geopath's forward thinking in pushing for the entire ecosystem to have trusted third-party generated metrics will provide confidence to our buyers and will make transactions easier. Without this, the industry will have a difficult time staying competitive against emerging digital and mobile media options."
The cost of the program will be shared among pilot members.
"Geopath's inclusion of place based formats is crucial for our medium," added Mike Cooper, Global President and CEO of Rapport. "A comprehensive, universal measurement system empowers us to understand the true impact of our out-of-home campaigns across formats and providers."
ABOUT GEOPATH
Founded in 1933, Geopath is the industry standard that powers a smarter OOH marketplace through state-of-the-art audience location measurement, deep insights and innovative market research. The organization is headquartered in New York and governed by a tripartite board composed of advertisers, agencies and media companies spanning the entire United States. For more information, please visit http://www.geopath.org.
---