Member Spotlight: Pacific Outdoor

We spoke with Dan Dhruva and Ann Hall to find out more about the growing Portland market.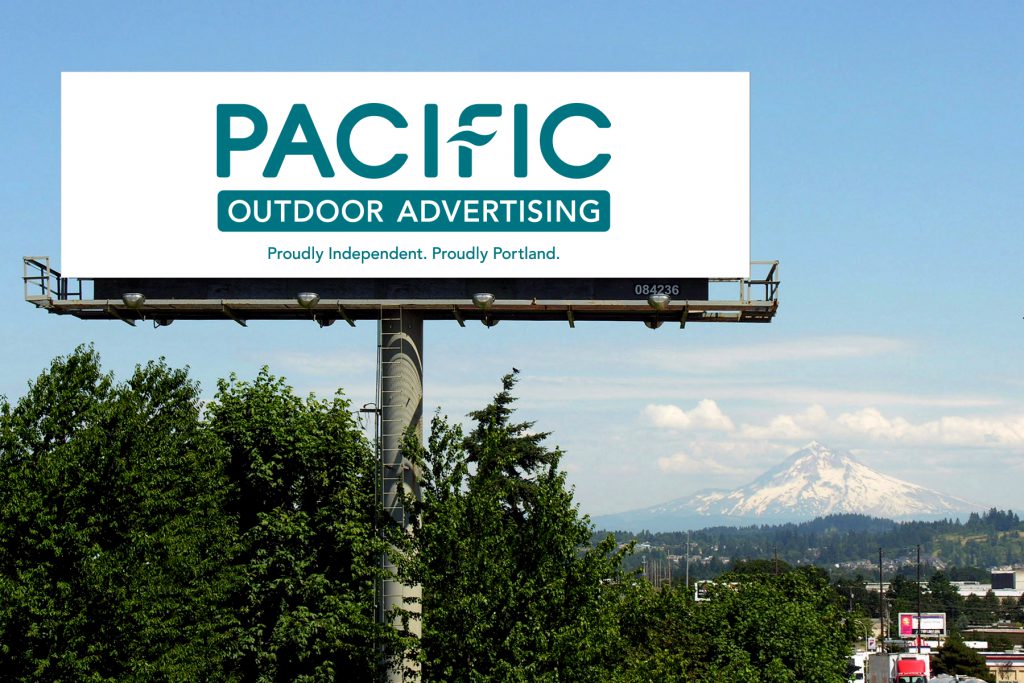 For starters, can you tell us a little about your business?
Pacific Outdoor was formed in January 2016, when this plant was purchased from Clear Channel Outdoor.  Since then we have grown and currently operate over 1,000 advertising displays, including 18 digital faces, in the Portland DMA.  In addition to those, we have a nice mix of traditional bulletins, 10X30's, posters, and Wallscapes.  We are independently owned, employ 24 people, and are headquartered in Portland, Oregon.
What are you general thoughts on the current state of the OOH industry today?
Out of home is more relevant than ever. With all of the disruption taking place across the media landscape, OOH continues to be a mainstay and is a tried and true way of reaching people.  Given the uncertainty with other formats, our stability means we are poised for more explosive growth in the future.
What do you see as some of the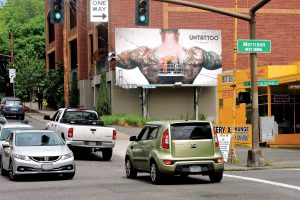 challenges and opportunities facing the OOH industry today?
As far as challenges go, we continue to face the regulatory issues that are common within most markets in the country.  Along with our state association, we have had some wins including getting digital language codified at the state level in 2010, and we just recently passed a bill that outlines just compensation for outdoor advertising signs that are taken for highway projects. However, that doesn't protect us from private development, which continues to be a threat to our inventory, especially in a city that's growing as rapidly as Portland.  In terms of opportunities, the largest one is how well the industry is positioned to grow its overall share of media spend.
Any recent OOH campaigns come to mind that you really liked or admired?
We have a local client, the Untattoo Parlor, that's made the list for a 2018 OBIE and we are very proud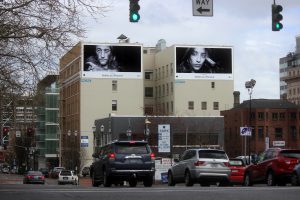 of that campaign.  Also, Apple has recently gone up in our market and their campaign for the iPhone X has very powerful images.  They always do such a great job of showcasing how impactful, good imagery paired with a concise message can be.
How important is the integration of digital in your business?
Digital continues to be an important element in our long-term growth strategy.  We see the benefits of dynamic content and potential of programmatic buying only increasing and becoming more popular with our clients.
How do you use Geopath ratings in your daily business operations?
After just recently having had the Geopath roadshow, the advancements in our industry measurement and research have been top-of-mind and clients have shown interest and enthusiasm.  After years of what was considered suspect and unreliable data, the current measurement system is far more authentic, relevant, and competitive with other media.  It is compelling to be able to point to the advancements in measuring impressions vs. DEC.  This gives out-of-home a far stronger position when competing with other media and gives credence to what we have always thought about the reach of our medium.
Do you think it's important to have third party, independent ratings and currency?
Independent ratings are critical to the marketing, sale and acceptance of our medium.  It is an important part of ensuring that inventory is evaluated consistently and fairly across all markets, media forms, and vendors.
---