GEOPATH 2017 YEAR IN REVIEW

A note from Kym Frank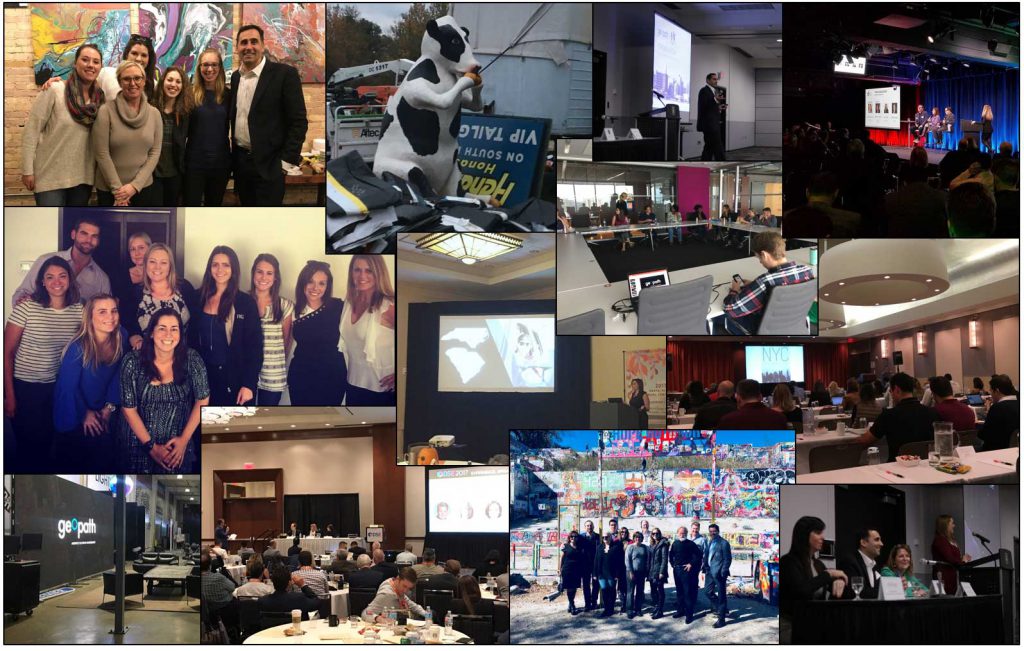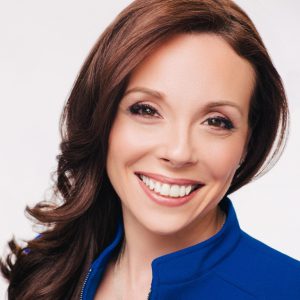 Hello everyone!
The Geopath team hopes you had an amazing holiday and are kicking off a prosperous New Year! 2017 was an amazing year for our organization and the industry!  Let's take a quick minute to reflect on 2017.
GEOPATH INSIGHTS SUITE!
In Spring of 2017, Geopath released two highly utilized new tools to the industry.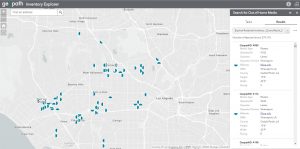 First, the Inventory Explorer – a free tool that empowers buyers to identify Geopath measured inventory across the country.  Additionally, it provides users information on who to contact if they are interested in placing a buy. Reaction to this tool has been through the roof!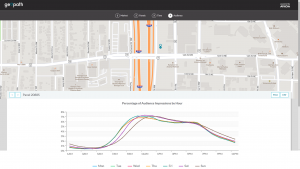 Second, Geopath's Seasonal and Hourly Explorer.  This members-only software provided the industry its first look at the seasonal and hourly delivery of Geopath measured inventory across the country. Almost 2,000 members have accessed this page since its launch in May!
And with a new unified password authentication system, members can now log into all of our tools using the same email address and password.
Development of the Geopath Insights Suite, our new audience location platform, continues to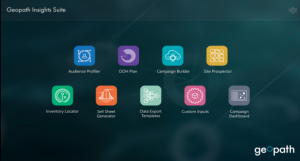 move ahead with iterative releases throughout the coming months. For Geopath members, the Insights Suite will dramatically enhance the ability to target and reach specific audiences and measure effectiveness of campaigns. And we can't wait to bring this level of precision and insights to the industry!
VIBRANT AND GROWING MEMBERSHIP
Last year, the Geopath team logged thousands of miles on the road, visiting current and potential members and presenting at conferences in an effort to educate and help the industry understand how to leverage the full power of the platform once launched.
As a result, Geopath's membership community continues to grow and thrive. In 2017, we added 44 new members to the roster. I want to take a moment to give a special thank you and welcome to all our new members listed below. We are so excited to have you all as part of the Geopath community!
·        Adcity

·        Adsemble

·        Allison Outdoor

·        All Visual Productions

·        Blackbird Media

·        Callan Advertising

·        Champion Ventures Outdoor

·        Chicagobillboards.com

·        Compass Media

·        Cramer – Krassalt

·        Cross River Network

·        Dallas OOH

·        Delaware North

·        Diane Allen & Associates

·        Gigantic Media

·        Grapevine Outdoor

·        Greyline Signs

·        Griffin Communications

·        iDigital Media Group

·        Illuminated Mobile

·        JNJ Media

·        Joyce Outdoor

·        Kre8 Media LLC

·        Launchpoint Marketing

·        Link Media

·        Mayo Seitz

·        Moving Walls Pte Ltd

·        New South Outdoor

·        New Tradition Media

·        Oath

·        Omni Media

·        O'Neill Properties

·        Onsite Insite

·        Outdoor Solutions

·        Reeves Outdoor

·        Shannon Outdoor Advertising

·        Somerset Patriots

·        Starlite Media

·        U-Glove, Inc.

·        Virtual Media Group

·        Vistar Media

·        Whiteway Outdoor

·        Wow Media

·        X-Mark Outdoor
And we're not done growing our community! We continue to travel the country, conducting visits to engage with existing members and recruit new ones. Since announcing plans to build our new Insights Suite, the Geopath team has met with 190 agencies and more than 3,000 people in over 50 markets!
STRENGTHENING OUR VALUE PROPOSITION – NEW PARTNERSHIPS & RESOURCES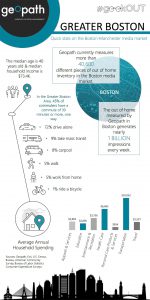 Our geekOUT library now contains more than 200 infographics, market profiles and research decks and our team continues to host OOH Office Hours – 40 to date – to keep members abreast of all things related to OOH research & measurement.
Our digital helpline, geekOUT@geopath.org has also been a tremendous success since its launch in January, and a great way for us to support our members. Use of this service continues to grow. In the last quarter alone, we have handled almost 500 requests big and small.
We've also developed new partnerships with data and analytics specialists, like Citilabs, Esri, and SQAD, to offer members even more detail and insights related to understanding audience location, consumer behaviors and market-level inventory costs.
EXPANDING OUR BOARD LEADERSHIP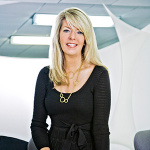 This past saw year saw changes to our Governing Board with the appointment of Horizon Media's Jill Nickerson as our new Chairperson-elect. Jill will assume the leadership role in May 2018 following 10 years as a member of the Board of Directors.
I also want to personally thank Andrea MacDonald for her tireless service as Chairperson. She has – and continues to – guide our organization to success.
Additionally, we significantly strengthened our Board with the addition of six new members: Joel Braswell, Senior Manager Connections Planning at Coca-Cola North America, Rick Newcomer, Executive Vice President of Sales at Signal Outdoor Advertising, Jim Moravec, General Manager at Stott Outdoor Advertising, Marc Borzykowski, CEO of Vector Media, Marta Martinez, CRO of Intersection, and Jennifer Seickel, President of OOH Pitch.
We're excited to have them on board and to have access to their collective expertise as we embark on the upcoming year.
INCREASING AWARENESS OF THE GEOPATH BRAND
We continue to work hard to increase awareness of the Geopath brand beyond the OOH industry. In the past year, we have had the opportunity to speak at more than 15 industry conferences and events including DSE, IAB, ARF and FEPE, as well as a variety of local and state associations and AAF Ad Clubs. We have also increased our media coverage with more than 50 placements in the past year including a weekly feature in Billboard Insider. In total, we have collected approximately 12MM media impressions to date!

EXCITEMENT BUILDING FOR GO2018!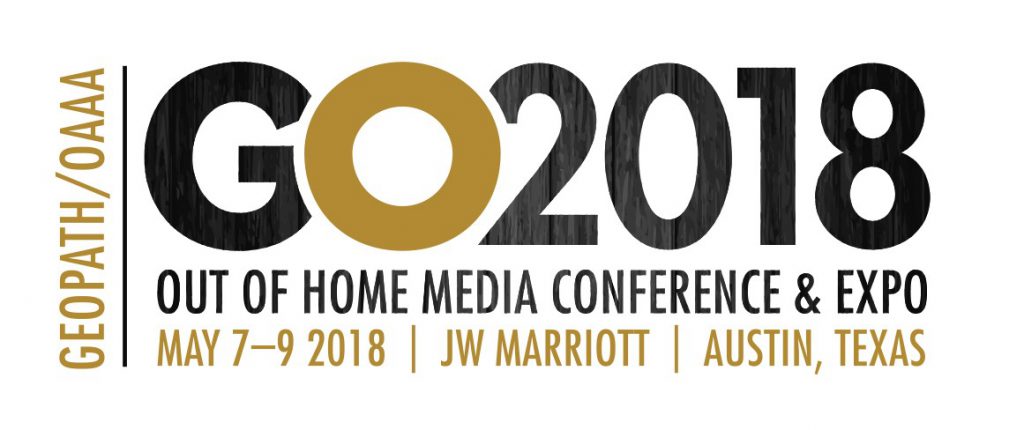 Planning is well underway for GO2018, the OOH industry's premier conference which will take place in Austin on May 7-9. We recently opened a "call for speakers" to encourage visionaries and experts, both within OOH and beyond, to put forth content ideas for presentation during the focused tracks we are planning for the conference. With the food and entertainment-filled city of Austin as the backdrop, GO2018 is certain to be informational, entertaining and valuable for all who attend.
Registration is now open! Click here to reserve your spot.
2018: THE YEAR OF MEASUREMENT
A recent Media Economy report from MAGNA Intelligence focusing on OOH Advertising identified the key factors contributing to OOH's recent resilience and consistent performance. One of those factors is the improvement in audience location measurement and technology. The launch of the Insights Suite platform in 2018 will further elevate the industry to new heights and contribute to the continued success of the OOH community.
With a focus on member services, new partnerships and the introduction of new resources, Geopath continues to deliver on its mission to power a smarter OOH marketplace.
None of this would be possible without the continued support of our members. We're looking forward to an exciting year ahead and we want to thank you for being a part of it!
---