Labor Day: One Last Summer Hurrah!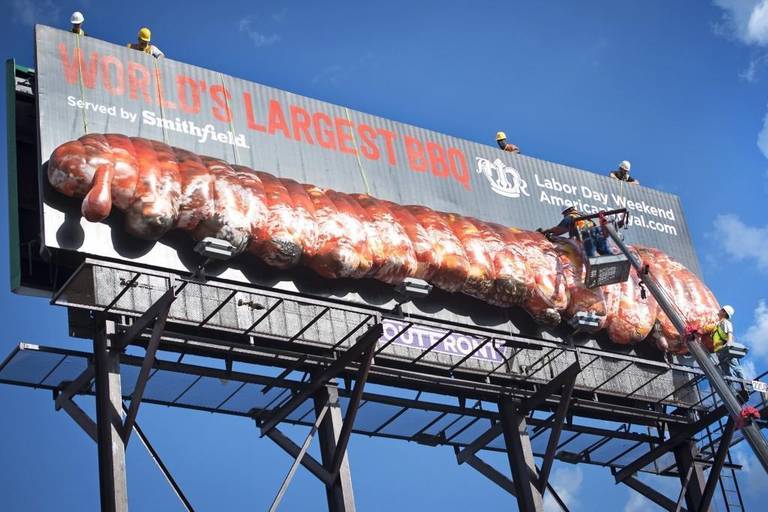 Labor Day marks the end of summer, and for many, is one more chance for a fun and relaxing long-weekend activity, whether it means going for a swim or just having a cookout with friends.
For some, a trip to the beach or the lake may be this weekend's activity. An average of 40% of Americans say they have been to a beach or lake in the past year with nearly 3/4 reporting they have seen OOH ads within the past 30 days. (Source: Simmons)
Many may be choosing to spend their long weekend at BBQs and parties with family and friends. In fact, according to Foodimentary, Labor Day is the third most popular holiday for having a BBQ, with 55% of Americans participating in one. Not surprisingly, the most popular foods to make on the grill are burgers (85%), steak (80%), and hot dogs (79%).
On average, 47% of US households own either a gas or charcoal grill, with approximately 70% of them having reported seeing OOH advertising in the past 30 days (Source: Simmons). The map below shows the percent of grill ownership across the continental United States (Source: Esri). The highest grill owning states are New Hampshire, Vermont, and Maine, with many northern states across the county also ranking high among grill ownership.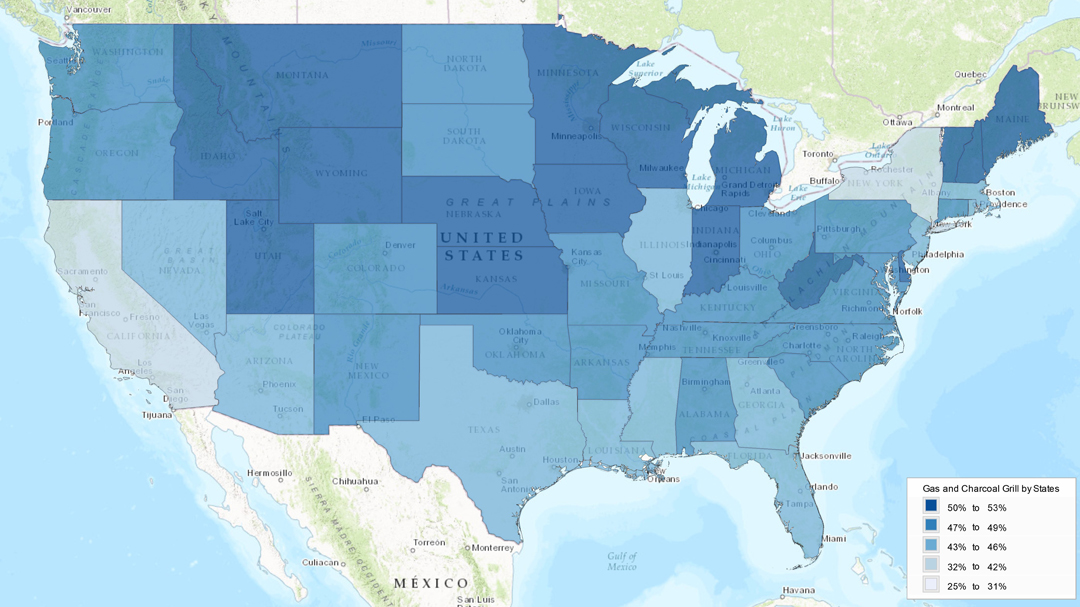 Whatever they're doing, many will find themselves on the road this weekend. According to the AAA, Labor Day is one of the busiest travel weekends of the entire year. Last year, they estimated that 18% of travelers drove between 101 and 200 miles to reach their Labor Day destination, and 11% drove between 201 and 300 miles.
So, what does this mean for OOH media and measurement? With unusually high volumes of travelers on interstates (and on back roads trying to avoid the interstates), there will be a higher opportunity for many to see OOH advertising, as there will be a disruption of many people's typical routines and travel patterns.
We hope everyone has a wonderful and safe Labor Day weekend!
---