Member Spotlight: Up close with Garden State Outdoor's Austen L. Burkett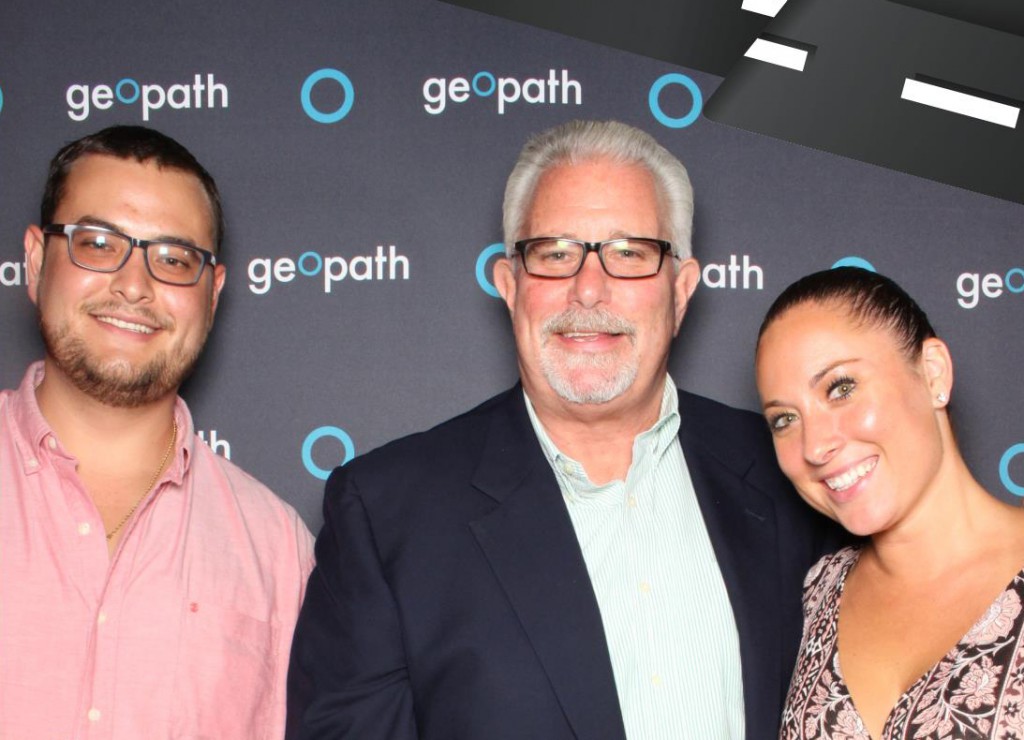 Operations Supervisor, Real Estate Development, and Marketing and Sales
austenb@gardenstateoutdoor.com and billboardz@aol.com
It's no secret that the OOH industry is changing every day. Join us as Austen L. Burkett of Garden State Outdoor shares how this family run company has evolved over the past 25 years, where he sees the industry going for independent providers and why he still loves his flip phone.
First, tell us a little bit about Garden State Outdoor.
Garden State Outdoor was created in 1994 with the purchase of two billboards by my father Adam Burkett, and his partner Manny Levin along the Atlantic City Expressway. Since then, Garden State has created more than 60 billboards throughout New Jersey. We have been in a constant state of growth and have built some of the most iconic spectaculars in the state – and the best is yet to come! Over the past 25-years, we have established strong professional relationships with our clients and vendors, all while being able to provide quick and efficient service with a personal touch.
How did you get into the OOH industry?
Ever since I was young, I would see my father working in the industry. I saw how exciting the business was and how much opportunity there was not only for us, but for everyone involved. I started when I was 15 years old installing vinyls. Starting out in the warehouse, I have climbed up the ladder to Operations Supervisor, Real Estate Development, and Marketing and Sales. Like any job it wasn't easy. Working for family is not as easy as most would think. However, the hard work and being able to construct the final billboard structure after all the time and effort that our company has put in makes it all worthwhile!
What do you see as the biggest challenge for OOH?
I think one of the biggest challenges is trying to expand into new areas with all the regulatory restraints placed on OOH. Over the past few years, it has become very difficult and time consuming to create new inventory to provide to our advertisers. For instance, our company has often worked up to five years on a single location just to gain all the necessary approvals. I feel that another big challenge is the conversion of static bulletins to digital. It appears that many areas are adamantly opposed to allowing this, however, we are up to the challenge and continue to push forward!
What do you see as the biggest opportunity for OOH?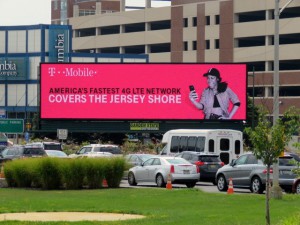 For our company, it is the conversion of a static to a digital bulletin, as well as incorporating geo-fencing into our digital displays at the right location. This would appear to be our biggest opportunity for now, but things are constantly changing, and we look forward to changing with the times.
In your mind, what is the biggest myth in OOH?
I think one of the biggest myths is when people see a board go up in a couple of days and think, "boy, that was quick and easy." Not knowing all the time and effort put forward to get these things fired up!
How have Geopath's OOH ratings impacted your business?
In the beginning, casinos and entertainment venues were the main clientele in our core marketplace and had always kept the inventory sold with ease. With the economic downturn and the shrinking of the casino market in New Jersey, we were faced with evolving to the next step. We needed to reach out into new areas that we had never explored before. Geopath and their OOH ratings have made the transition seamless. With Geopath's ratings, we could now connect with some of the largest agencies in the business, and have been able to increase the sales of our inventory immensely.  Being a smaller company, compared to the nationals, we have some of the most high-profile units in New Jersey and the Geopath rating system has allowed us to present these units with confidence to many of the larger advertising agencies.
Five years from now, where do you see advertising?
We see more and more companies transitioning to OOH than ever before. We feel confident that this is going to continue to grow. "The American way is to drive…and the outdoor industry stays close in pursuit." By the way, this saying is on our website!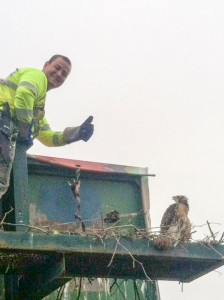 Tell us about one of your proudest accomplishments.
I think one of our proudest accomplishments was converting our static bulletin at the base of the Atlantic City Expressway to a digital spectacular! The unit is in the State right-of-way and was an uphill battle from the start. However, with our persistence, we obtained all approvals and got it running! Another small accomplishment was that me and my install crew befriended two baby, though rather large, endangered Osprey birds whose mother decided to lease out a section of our upper catwalk for the season. Although hesitant at first, they became very friendly and in just a few short weeks we could work right around them as they watched. This may not seem like an accomplishment, but according to local bird organizations, this was exciting. The two Ospreys still live around this board today!
How does Garden State Outdoor encourage creative thinking among its employees?
We sit down with our employees every two weeks and exchange ideas on just about every issue that may come up with running an outdoor company. We encourage all our employees to throw every idea on the table no matter how crazy it may sound to them. After that meeting, we all go to an extended lunch!
Gut instinct versus expertise: Which is more important and why?
To our company, it is usually gut instinct and it became that way because of the overabundance of approvals needed to erect a new billboard. It doesn't take expertise to figure out which way one person was going to vote on any board. It is mostly based upon gut instinct.
What is your favorite piece of technology?
I would have to say my flip phone – that I still use – is my favorite piece of technology. It allows me time to relax without any of the interruptions that a smartphone or tablet creates. I do keep an iPad handy just in case! The hardest part about having this phone is having to retrain everyone that they need to pick up the phone if there is an urgent matter and not send an email. Call me old school, but I wouldn't have it any other way!
---