It's All About [Audience] Location, Location, Location!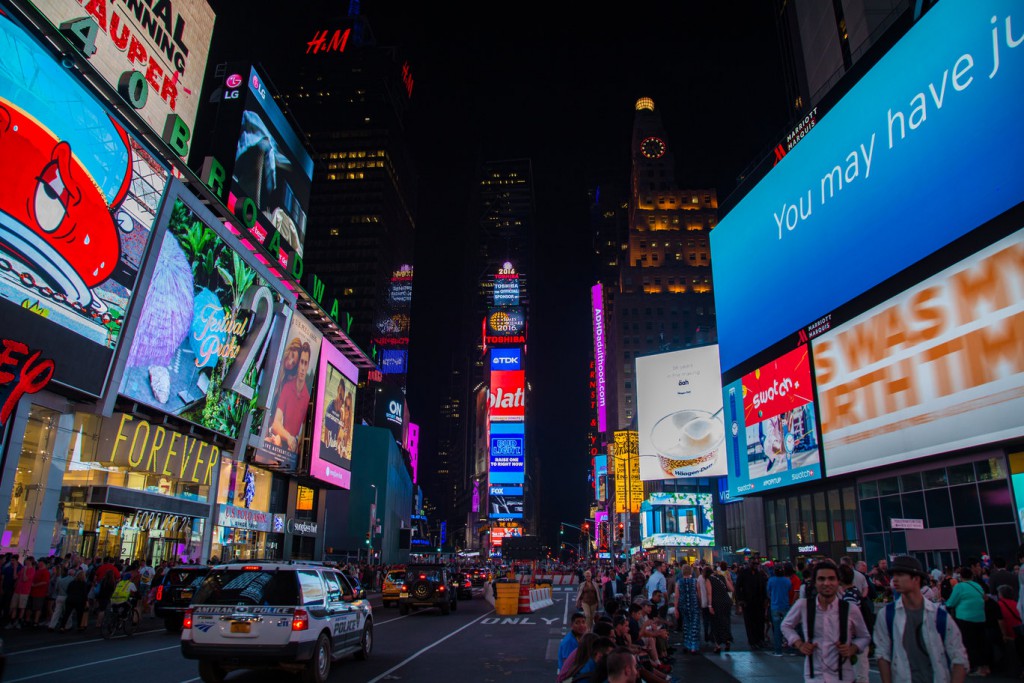 The old adage attributed to Lord Harold Samuel, a British real estate tycoon, that "the three things that matter in property are: Location, Location, Location" has never been more relevant for marketing and out-of-home advertising…but now, it's all about "Audience Location."
The incredible amount of geospatial data available today gives marketers unprecedented capability to understand not only where consumers are, but where they have been and where they are going. This ability to connect digital to out-of-home activity has fueled tremendous growth within the marketing technology category, often referred to as martech. In fact, International Data Corporation (IDC) predicts CMOs will drive martech spending to $32.3B by 2018 – a compound annual growth rate of 12.4% (Source: Forbes).
Mobile data is the key to this growth. comScore just released their 2016 U.S. Mobile App Report which found that mobile now represents almost 2 out of 3 digital minutes spent by adults ages 18+.  For the Top 1,000 digital media properties, mobile audiences have grown 81% in the past year, while desktop audiences have seen a 4% decline.
The decline of desktop engagement combined with the power of smartphones and the innovation around mobile apps are truly changing the digital media landscape.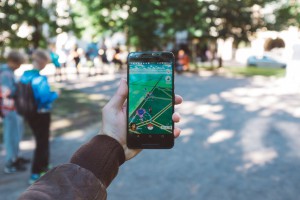 Just look at your kid's (or your) mobile device. Pokémon Go, a location-based augmented reality game, has been the latest and not the last mobile app craze. The app burst into pop culture on July 6th and in a matter of days had 20MM daily users (28.5MM at its peak) – 60% of which are Millennials ages 18-34, today's most coveted target market (Source: comScore).
Pokémon Go's bridging of the virtual and real world is not alone. In fact, according to comScore, many of the fastest growing apps like Waze, Fitbit and Uber are services that focus on improving real world activities.
This change is also being reflected in the OOH industry. Ayuda Systems recently announced the launch of its own martech spinoff, AYUDA[x], which will focus on helping marketers target consumers on mobile and DOOH screens based on where they are and the places they've visited.
Andreas Soupliotis, CEO of both Ayuda Media Systems and AYUDA[x] commented, "Digital marketers are increasingly buying location-based mobile media, and we are intentionally melding DOOH and mobile into one bucket which we refer to as Location". To accelerate this effort, AYUDA[x] has embraced a go-to-mobile-market strategy that evangelizes the value proposition of cross-screen campaigns to mobile buyers (Source: prweb).
The power of location data was also a driving force in TAB's coming rebrand to Geopath. The rebrand to Geopath signals a shift in our focus from strictly measuring OOH audience impressions to one based on analyzing audience location. This is an important and significant change, and one that reflects the granularity of data available today.
In addition to better aligning with other types of media measurement, this new focus will allow us to provide better analytics, deeper consumer insights, and a better understanding of the effectiveness of OOH.
We are excited about the change and look forward to truly "powering a smarter OOH!"
---