Up Close with Billups' Matt Leible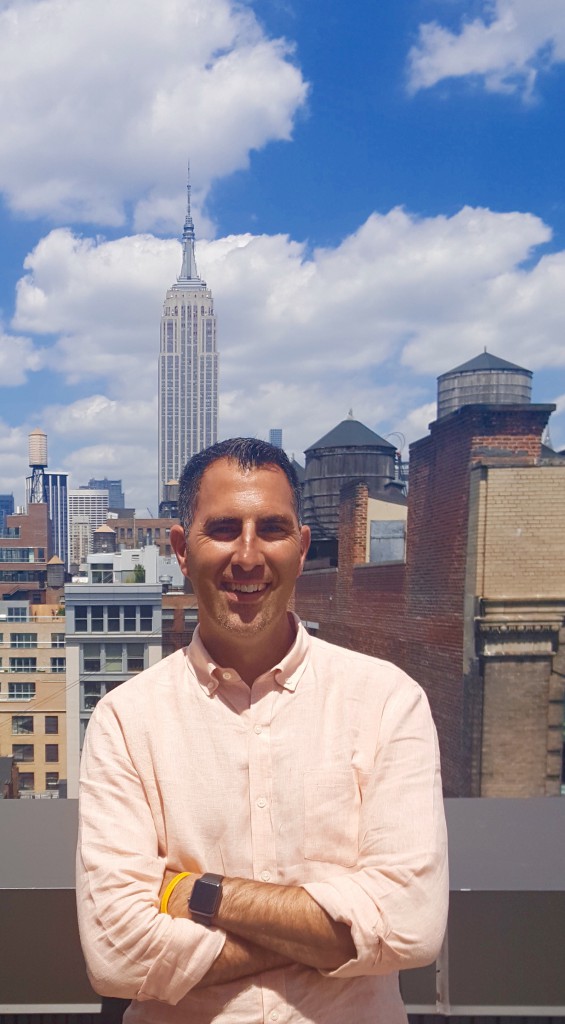 Chief Marketing Officer, Billups
Member of the Geopath Board of Directors and Brand Council Representative
This is a pivotal time in OOH history as we move forward and embrace a new world of advertising– a move that can only be augmented by the drive and talent of its forerunners. Matt Leible, CMO at Billups shares with us why it's important to be adaptable and to cultivate connections in and out of OOH.
How would you describe Billups' culture?
Driven, Optimistic, Evolving, Tech-Friendly. Billups offers a diversified environment where client service nurtures organic growth, a love of new business, and an independent spirit.
How has Billups evolved over the past five years?
Rapidly. Mostly by leaning into the future with an optimism and freedom to do things differently. We've grown our existing client base while aggressively enhancing our expansion via talent and business acquisitions. The evolution has taken us from Ben's Portland living room to our current 11 market national footprint. OOH Planning & Buying is our core yet we have developed other complimentary units like Division Black (Experiential), Mobile Media, Social Tracking, Production and Creative services, along with strong tech support.
What are you inspired by?
Personally, the ocean inspires me but I don't want to get too deep. In business, relationships inspire me– earning respect and trust to build loyalty. Great creative used in the right place, at the right time, for the right price will grow out of collaborative relationships built on trust.
What do you believe is the most challenging part of the OOH industry?
Finding our voice and gaining greater awareness. It's the most talked about medium in any multi-media brainstorm, yet struggles to gain traction among those looking to layer budgets. As an industry, we have a wonderful story to tell about coverage, impressions, and engagement.
What do you believe is the biggest opportunity for the OOH industry?
The connection between Mobile and OOH, Social Media and OOH, and web coverage and OOH can, without a doubt, move the needle. OOH can stand alone, but works better with other media. Undoubtedly, the innate power and effectiveness of OOH will drive real impressions for other media.
What is your vision of what the future of advertising will be in 5 years?
We'll all view billboards projected on clouds from our flying cars…That and the fact that Geopath will lead to greater accountability of impressions and tracking for the medium. Automation through technology will help buying efficiencies while OOH Media experts will have a regular seat at the table and strategize with other media experts to provide balanced media plans.
Tell us how your expertise in OOH helped TAB with its rebrand to Geopath?
I had the honor of sitting alongside several great minds, spending a few months working on the rebrand. I believe I have plenty of old school in me (nearly 25 years in the business, plus a generational thing with my dad will do that) mixed with the survive/thrive instinct to know that change is critical. Having an opinion to mix in with conversations and listening to others and their expert opinion, brought us to where we are and I couldn't be happier.
Tell us about your favorite OOH campaign of all time.
Without this sounding like the preparation of a Hall of Fame speech, I have been lucky to work with iconic brands from ABC TV (we basically only tune in to one station in my house if we're not watching the Mets), to Spotco's theatrical productions of Chicago, Rent, and Hamilton. But without a doubt, Nike is my all-time favorite. In particular, I LOVED "Urban Attack" where each month, we changed creative and would ride the units with the client and/or agency (and I have the stories and scars from those rides!). I was brand loyal then and brand loyal now.

Hamilton Penn Station Domination from billups on Vimeo.
In your opinion, what is "the next big thing" to impact OOH?
Mobile integration.
Who do you admire most as an industry leader? Why?
Those who can listen, as well as they can share. Mentors are very meaningful to me.
What is your talent acquisition process?
Constant. Attraction and promotion mostly via word-of-mouth. Ongoing engagement with potential OOH talent and an "always open" and "at the ready" attitude.
How do you foster creative and innovative thinking at Billups?
From the top. Clearly stated vision, purpose, and mission. Strong core values supported with ongoing recognition. Celebrating YES! and embracing failure.
Gut instinct versus expertise: Which is more important and why?
Gut comes from experience which helps us focus and become experts.
What is one piece of technology you can't live without?
Who can live without their phone– I truly love the challenge of learning what tech can offer and how tech impacts life.
What keeps you up at night?
Mostly my 6-year old daughter for a multitude of reasons. Work does not, that's what notebooks are for (by the way, actual pen/paper notebook but also Apple "notes" for those keeping tech score).
What are you doing to ensure you continue to grow and develop as a leader?
Early to bed, early to rise is just a start. Listen, learn, know that there's much I don't know. Mentoring helps remind me what I know, as well as what I don't know which leaves room to learn.
About Billups
Billups is a full-service OOH media specialist agency providing traditional, experiential, and digital OOH planning and buying for agencies and brands. The company was founded in 2003 and is headquartered in Lake Oswego, Oregon with a footprint across 11 U.S. markets. Follow @billupsww.
---