Bridging the Divide with William Schwartz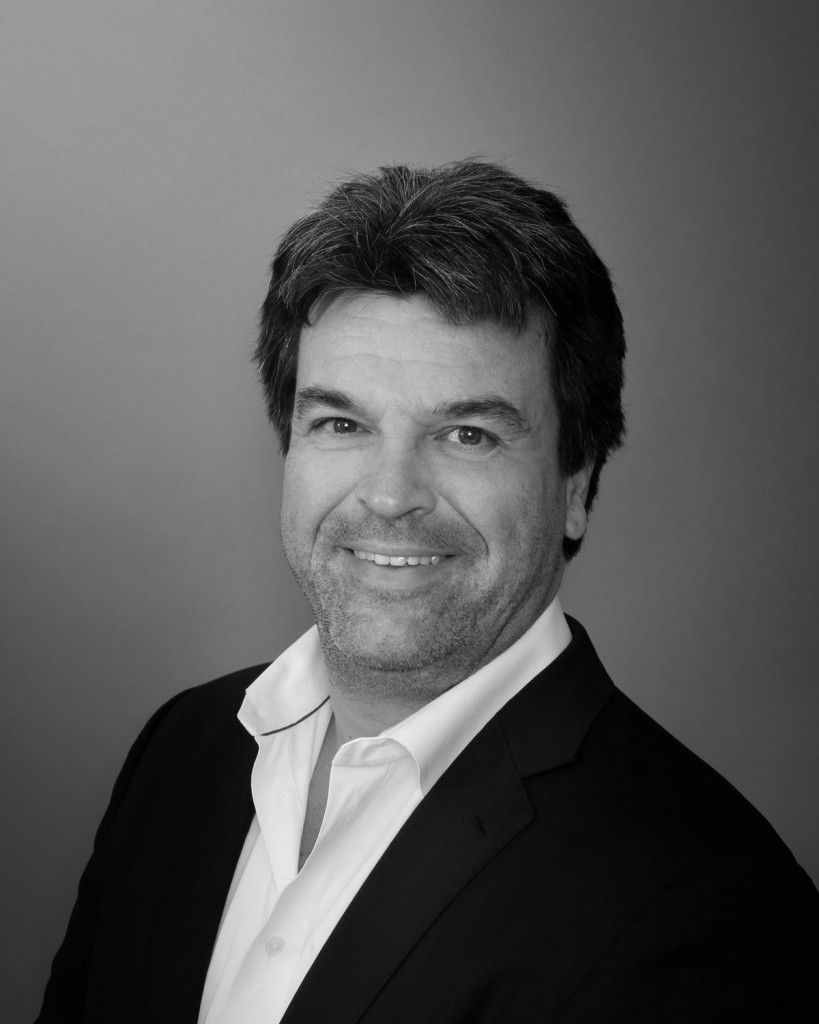 Founder and CEO, Vector Media
Experiential advertising is more relevant than ever as the tech world continues to advance thus, allowing a seamless merging of the digital/physical divide. William Schwartz, Founder and CEO of Vector Media is an advocate for this shift. From the get go, Bill positioned Vector as a forward thinking company, anticipating the future of out of home.
Tell us about Vector Media.
When I first founded Vector Media back in 1998, my wife and I were trying to find a name that would fit the right mindset for the company and she came up with Vector. Besides sounding pretty cool, vector is a physics term that essentially means infinitely moving in one direction with great magnitude. I'm sure I'm botching that definition pretty terribly but the point is that we always knew that we wanted to keep moving forward and keep making an impact no matter what happened.
Vector first started as a small billboard company with three signs on the Long Island Expressway. Over the years, we've moved forward to accumulate diverse OOH holdings with over 20,000 outdoor advertising faces in more than fifteen top U.S. markets and another dozen top cities in Europe. Our media arsenal now includes double decker transit spectaculars, airport shuttles, custom-route coach-style vehicles, solar kiosks, bus shelters, and other street furniture, taxi media, digital advertising, bulletins, wallscapes and building wraps, print publications, experiential marketing, and more. In 2016, the arrow continues to move forward with new opportunities for us to make maximum impact for our clients and their campaigns.
How did you get started in OOH?
I started my career in the industry in 1980 with a summer job in the mailroom at TDI.
Tell us about your favorite OOH campaign of all time.
How could I pin this down to just one, when I have been involved with so many. Going back to 1989, DKNY was the first iconic painted wall in SoHo, down on Broadway and Houston. Then, there was the huge campaign for The Club (remember the old steering wheel locking product?) where they bought virtually every bus tail in the country—I believe that was the largest reach and frequency program ever.
Moving into Vector territory, it's a toss-up between the H&M campaign for their grand opening at Caesars Palace in Las Vegas and the recent Angry Birds 3D illumination campaign.
H&M Parade
With H&M, the client leveraged several of our media formats (buses, street cars, airport shuttles, hotel wraps, brand ambassadors, etc.) to dominate the city and make their debut in the market.
Angry Birds: The Movie Bus Wrap
For Angry Birds, the client bought twenty double decker bus wraps across four different markets and we created 3D backlit embellishments that made an enormous impact on the streets, on social media, and beyond.
What do you see as the biggest challenge for OOH?
The interesting thing about OOH is that it is the oldest industry in media. It has seen the rise and fall of many threats but it's still alive, kicking, and growing. That being said, I would have to say that the recent rise of programmatic media buying presents an interesting challenge. The options and data it presents to buyers is certainly valuable and we have started to explore ways to integrate programmatic buying into our digital platform.
However, we should all be careful to ensure that benefits of programmatic buying does not come at the cost of creativity and diminish the independent thought process. The most impactful campaigns I can remember all came from great minds getting together to do something cool for everyone to see. If you cut out a lot of that process or limit the media buys to only hypertargeted audiences, I think advertisers risk losing the maximum impact of OOH and the amplification that comes from that shared experience.
What do you see as the biggest opportunity for OOH?
The biggest growth opportunity for the industry is the increased activation of traditional media formats for experiential and event-based campaigns, as well as the integration of mobile advertising opportunities into campaigns.
RetailMeNot Mobile OOH Program
VM2, the event-based division of Vector, not only connects consumers with brands in memorable and relevant ways, but also gives brands the opportunity to amplify their coverage. A prime example is when we took over the Today Show and had the Virginia Commonwealth University's (VCU) Pep Band blast out some theme songs on top of their double-decker bus. The sheer value of getting mentioned on the Today Show was worth millions!
VCU Double Decker Bus Campaign Featured on Today Show
What's the biggest myth in OOH?
That it's all about reach and frequency. To this day, I don't understand why people believe you need to hit people multiple times with an ad, when maximum impact is clearly achieved with a large and loud statement. This is especially true today with social media amplification achieved by creating a spectacle for our clients. If you ask the Angry Birds client whether they received greater buzz off of their taxi tops or their massive three-dimensional, illuminated wraps, I think they would agree that it is not the traditional reach and frequency play.
The @AngryBirds are following us! pic.twitter.com/VmoowQKzmG

— Hollywood Today Live (@OfficialHTL) May 17, 2016

What is your vision of what the future of advertising will be in 5 years?
To build upon earlier answers, I believe the integration of new technologies are essential to the growth of the OOH industry. However, our team believes strongly that adding technology just to do so, is a waste of time. That is why we are extremely focused on advancing our inventory with new technologies that we know will have an actual and positive impact on our clients and their ROI.
Who do you admire most as an industry leader?
My earliest mentor in the industry was Bill Apfelbaum. I worked for him for years at TDI and still admire him greatly to this day.
What accomplishment are you most proud of?
The top of the list for my proudest accomplishments all have to do with my family but to narrow it down to a business accomplishment, it would have to be our success with the Regional Transportation Commission in Las Vegas. We first won the bid for the Las Vegas transit system back in 2005 and it drastically changed the way advertisers bought media in that city. Our success with that contract was so profound that several years ago, despite several larger bidders aggressively pursuing the inventory, the RTC renewed with Vector and continued our relationship forward for the next decade.
What is your talent acquisition process?
Because our company culture is so important to the way we do business, it is crucial that most of our talent joins the company as their first or second job out of school. There are of course exceptions to this process but most of our talent grows up at Vector and that really adds to the family atmosphere at the company.
Describe your company's culture.
As mentioned before, we consider Vector to be a family—a family where everyone sells. Everyone. While we certainly expect our team to strive to be the best and compete for every dollar, we work hard to ensure that the office environment remains relaxed and enjoyable for everyone in the company.
Vector's Team
How do you encourage creative and innovative thinking within your team?
We expect our new ideas to come from anyone and anywhere. To that end, our headquarters in Manhattan has a think tank built right into the middle of the office—almost like a fish tank, with glass walls and everything. We threw dart boards, putting greens and even a Donkey Kong machine in there to entice people to hang out and brainstorm new ideas for both the company and our clients.
Vector Media's Think Tank
Tell us about Vector's philanthropic endeavors.
We try to lead by example, namely supporting great organizations and endeavors like the FDNY Foundation and the Muddy Road Foundation. We feel very strongly about supporting impactful charitable causes like the FDNY Foundation, which supports the greatest fire department in the world, and the Muddy Road Foundation, which helps pull members of the Lakota Sioux tribes in South Dakota out of a cycle of crippling poverty and neglect. The Muddy Road assists by providing teachers, learning centers, and other resources to schools.
Gut instinct versus expertise: Which is more important and why?
My gut says this is a close call. I personally rely strongly on my instincts for decisions, however, I'm not so sure I could trust my gut without having known all of the information I've garnered over the years. If I had to make a call, especially with people on our team, I think I'd opt for someone with better instincts than someone with expertise alone. Good judgment is a very valuable trait to have.
What is one piece of technology you can't live without?
Fully acknowledging the risk of being boring with this answer, it has to be my iPhone. Being able to do my work or find out pretty much anything in the world from something I carry in my pocket? To me, that's just an unmatchable tool to have literally at your fingertips.
Skinnygirl Food Truck
Vector Media and Skinnygirl launched a campaign to promote Skinnygirl's new protein shakes and bars in a Skinnygirl Food Truck and digital double decker, which were debuted around NYC.
---