Member Feature: Tommy Teepell on Resounding Trajectories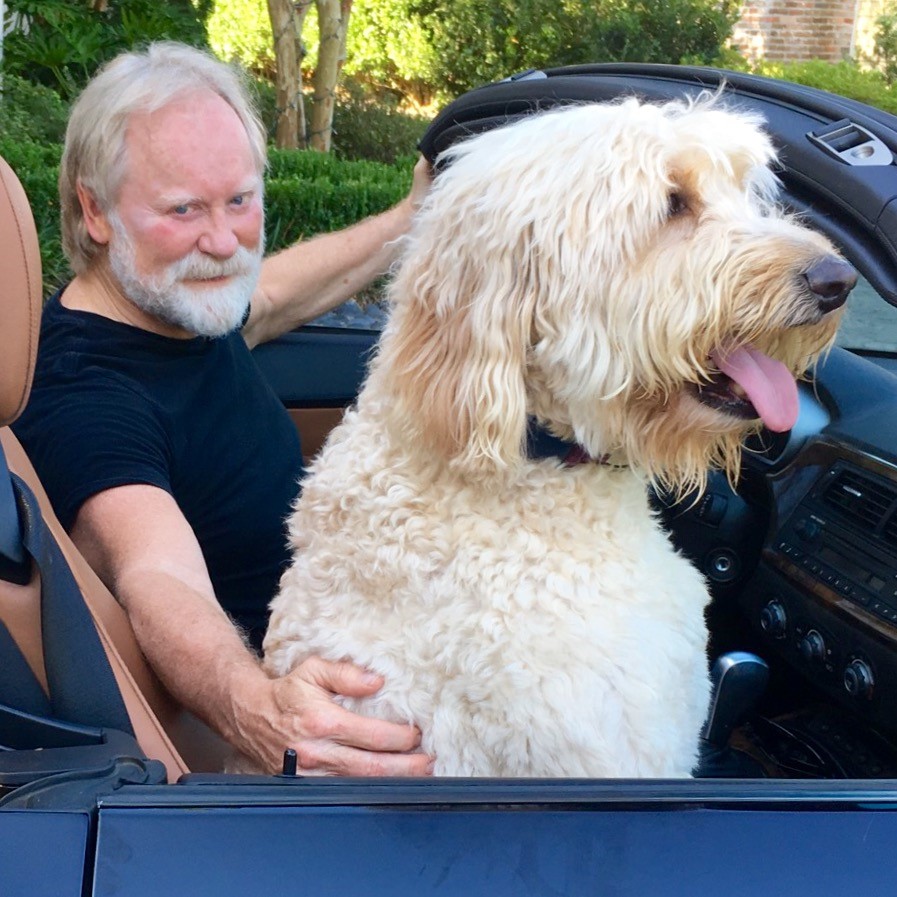 Chief Marketing Officer, Lamar Advertising
It's rare that we learn of the career trajectories of successful professionals. Here, Tommy Teepell, CMO at Lamar Advertising, bares all. He tells us of his start in out of home advertising after exiting a position with IBM. Albeit a risky move at the time, he reflects on this transition to OOH as being the best career move he's ever made.
How did you get into the OOH industry?
Kevin Reilly Jr. was my path to OOH. Any success I have enjoyed was simply because of Kevin and Sean Reilly. Let me explain, I graduated from LSU in Accounting and like Randy Newman says, "I came in dumb and went out too." I joined KPMG, a public accounting firm and began a career in tax and auditing. I became aware of two things immediately: I hated my life and I sucked at accounting.
Fortunately, I had helped a few fraternity brothers through college and tax returns. I shared with them how unfair it was for a bunch of guys who basically never went to class and lived off my notes to make so much money. Their wisdom overwhelmed me. They said "fair" was where you ride the rides and see the animals and has nothing to do with life. That made perfect sense to me, so I followed them into a career of sales with a growing company called Xerox. I was hooked! I spent the next 4 years in sales, sales management, and national account management.
I was running a race one day and started a conversation with the general manager of IBM. After 26 miles, he offered me a job. I once again started in sales and sales management and after being named a national sales leader for IBM, I began running sales schools in Atlanta and Silicon Valley.
One day, Kevin called and said he would like to show me a business plan. I didn't know that Kevin had just been named President of Lamar so all this was a complete surprise. He shared with me that Lamar was made up of about 20 companies billing a little over 20 million. He needed a marketing plan because he had aggressive plans to grow the family business. He offered me and my family an opportunity to come back home to Baton Rouge and join his vision for Lamar. This was 32 years ago and the best decision I've ever made.
I remember how the IBM executives told me that I was crazy for leaving the company to join a billboard company. I was giving up a career with one of the largest companies in the world (at the time) to do what? I explained to them being asked by the Reillys to join their company in Louisiana was like getting an offer to join the Kennedys in Massachusetts: You don't say no. Several years later I met with the same IBM executives and they told me I made the smartest decision of my life. Boy, were they ever right!
Tell us about your favorite OOH campaign of all time.
There are so many great campaigns running today using digital OOH and employing everything from geofencing to contextual message triggering and yet there is one campaign that continues to resonate with me. The campaign was unforgettable for two reasons; first, the creative was amazing and employed every discipline we preach about what makes a good design for OOH; The second reason, was it made this company and its agency famous beyond all belief. Nike.
One problem. Converse was the official advertiser who paid a boatload of money for the title. The little start up, Nike simply bought billboards and displayed incredible creative. It was David v. Goliath and David won!
What do you see as the biggest challenge for OOH?
One challenge we face is proving ROI for advertisers. There's no standardized formula to measure ROI and success is measured differently depending on the customer and the campaign. We work with smaller local advertisers across various industries, as well as larger brands, national agencies, and media buyers. As an industry, it is important to have an intimate knowledge of our customers' businesses to effectively prove ROI because it varies on a case by case basis.
What do you see as the biggest opportunity for OOH?
Technology is our greatest opportunity, from connecting digital OOH to mobile, the Internet of Things and the driverless car. By using technology and OOH, we can help advertisers talk to consumers with relevant creative and deliver personalized one-to-one messages. A recent example of this was in the Posterscope USA 2016 Chevrolet Malibu Campaign and I'm excited to see more of these impactful campaigns.
2016 Chevrolet Malibu Ad Campaign.
Using cameras equipped with vehicle recognition technology, the 2016 Chevrolet Malibu ad campaign detects a vehicle brand approaching. If the approaching vehicle is a competitor to the Malibu, the driver of that car sees a customized message generated just for them on a digital billboard.
The 2016 Chevrolet Malibu Ad Campaign targets drivers in competitive brand.
What's the biggest myth in OOH?
The biggest myth in OOH is that it's not affordable. Depending on what market you're in, OOH could be as low as $20 per day. OOH delivers the same audience at a lower cost, compared to other competitive media.
Let me give you an example of just how powerful our medium is: A great radio station may command an 18 share! That is huge but what does that really mean? It means, of the folks listening to radio right now, 18% of them are listening to that station right now. Think about what I just said. If you lived in a city of 500,000 it would be a very conservative estimate to say 25% of the population (125,000) were listening right now. If anything I am giving the radio media the benefit of the doubt to say 25% (125,000) are listening, right? An 18 share means 18% of that 125,000 are tuned to that station. That totals 22,500 listeners!
So, let me ask you this, do any of you in a city of say 500,000 have at least one billboard (or shelter, bus, etc.) that 22,500 people will likely see? Let me guess, most of your panels will reach 22,500 likely to see prospects. Most of us have average locations that will deliver more audience than the number one radio station in the market. Unbelievable!
In five years from now, where do you see advertising? 
We are on the cusp of a huge media revolution. There will be a need for traditional bulletins (thank you, Howard Greiner and Cracker Barrel) but digital will evolve way beyond what we see today. The units of the future will integrate on a permission basis with the smart car and mobile device. Remember this, everything that radio, TV, print, and mobile do is to build an audience. We have an audience (and you notice it got bigger as you tried to get to work this morning) all we need is something to show them.
Who do you admire most as an industry leader?
Kevin Reilly. Okay, let me explain completely before you call me a suck up. When he stepped in as the President of Lamar it was a family owned business that a large number of family members did not actively work in but expected large returns. At 30, he was leading a company with a lot of debt (relative to the sales at that time). Banks did not understand our business and had no desire to learn anything about it, and the economy was a mess. Some family members were convinced they would make more money by selling the company than to wait for Kevin to grow it.
Daily, he fought to hold ground with little help. He and Keith Istre, our CFO, structured a way to relieve the immediate financial pressures near 1993 and rolled the bones in 1996 and took the company public. He had a vision to build Lamar into a true OOH player and through perseverance and a huge amount of pressure, he did just that. The most incredible thing about Kevin was, no matter how much pressure he was under he remained loyal to a fault and protected employees. Once we went public, he shared the wealth beyond expectation.
Tell us about one of your proudest accomplishments.
In 1993, I received the L. Ray Vahue Memorial Award for Marketing from the Outdoor Industry. I was absolutely shocked, grateful, and a little embarrassed. Seriously, there are so many talented people in this industry, then and now. It was overwhelming.
How did Lamar get started? What is the history?
A simple flip of the coin in Pensacola, FL landed Charles W. Lamar Sr. the opportunity of a lifetime. In 1908, when Mr. Lamar and J.M. Coe decided to dissolve their three-year partnership, a coin toss was used to divide their assets: The Pensacola Opera House and the Pensacola Advertising Company, the small poster company created to promote the Opera House. Mr. Lamar lost the toss, and was left with the less-lucrative poster company, which he renamed Lamar Outdoor Advertising Company.
Over the course of the next century, Mr. Lamar and his descendants built Lamar Advertising from a small sign company on the Gulf Coast into one of the largest providers of out of home advertising in the nation. Through generations of commitment, integrity, and innovation, Lamar has changed the nation's landscape while still maintaining the character of a family-owned business.
You know that story reminds me of something I heard an old preacher in Knoxville, TN say, "good and bad run on parallel paths and usually arrive about the same time". When something bad happens (like losing the coin toss of your lifetime) look around because there is good in there somewhere.
What is your talent acquisition process?
Our Regional Managers are the true operational leaders of Lamar. They were the real talent scouts who built our management. Kevin and Sean have one basic philosophy that we all try to copy: "Hire for Character and Train for Skill". If you had to make a silk purse out of a sow's ear, it is best that you start with a silk sow.
Describe Lamar's company culture.
Lamar's culture is so unique. It is much more than just family. Most of our management team have been together at Lamar for over 30 years (corporate, regional managers, territory managers, etc.). Some of our executives like Robert Campbell, Tom Sirmon, Paul Gartland, Don Riley, Bobby Switzer, John Miller, Kevin, Sean, Keith Istre, and others, have invested their entire adult career with Lamar. That says volumes about our culture.
As a group, we have weathered five recessions and survived. Folks who visit our offices comment about how happy everyone seems. The reason is simple, we have weathered many bad times and we have learned to enjoy the good times. No matter what happens we stick together and fight our way out of any obstacle. We may not know what to do but we have all been around long enough to know what doesn't work. The best way to describe Lamar is, it is a fun place to work.
How does Lamar encourage creative thinking among its employees?
Kevin and Sean are risk takers so they encourage risk taking and consider the failures as research and development. They are not micro-managers. They know our hearts and they trust us to do what is best for the company.
Kevin and Sean also do something very unusual; when the economy is in a slump and sales are down we all get under the hood and work on the tools that help us support our clients and sales teams. We all know the economy will turn and we want to be ready to ramp up quickly to meet the new needs of the market. Sean and Kevin give us freedom to succeed and have our backs when we fall flat on our face. This company is built on loyalty.
How does Lamar encourage philanthropy?
Nearly everyone in leadership roles at Lamar serve on various charitable boards. We believe in something Kevin Sr. once said, "Always leave a place better than you found it". We understood from the beginning it was expected that we give back to the community that allows us to operate our business. It also includes all the people we work with as well. As Lamar employees, we know we have an obligation to make our people better in every way, every day. We not only support our community with pro bono advertising but we allow our folks to take business time to work with their favorite charity(s). We should help as many as we can, in the time we have, with what we have, where we are.
Gut instinct versus expertise: Which is more important and why?
Wow, that is one of those great interview questions. It is so easy to just say it is a combination of the two, but I won't do that. Listen, problems are a way of life. You are either in a crisis or you are waiting for one to come. Sometimes, it is easier to just walk around puddles. Other times, you have to run through them. Just be prepared for what will happen next.
I believe expertise comes from a lot of research, learning from others, and experience (which is the best teacher, for what it costs, it should be the best teacher). President Lincoln made an incredibly wise statement when he stated " if I had 12 hours to chop down a tree, I would spend 11 of it sharpening my axe". An old proverb says "if the axe is dull and the edge is unsharpened, more strength is needed but with skill comes success". Sharpening your axe is another euphemism for research.  The combination of research, on the job training, and experience will develop someone into a competent professional but it takes "guts" or "gut instinct" to move them to another level.
To grow and sometimes to just survive, you have to take risks. Sun Tzu in The Art of War said to always place your troops with their backs to the water, which simply means you will die fighting or die trying to swim with all your armor on. Either way, you lose if you don't win the battle. Gut instinct will put you in the battle and no one should have to remind you that your back is to the water. Remember this, it has a lot to do with timing and timing has a lot to do with a rain dance.
What is your favorite piece of technology?
I don't know how I've ever lived without an iPad. It is an easy device for me to communicate, work, research, learn, present from, relax with, and entertain myself. Often, when I travel, I am reminded of how many things, devices, etc. I used to carry to accomplish what I now accomplish on a small tablet. It's magic!
---