Member Feature: Kinetic US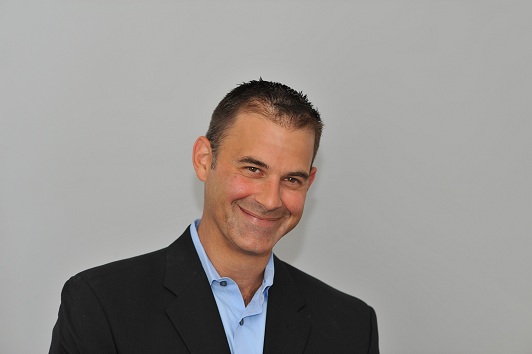 David Krupp, CEO, Kinetic US
@dkruppp and @kineticusa
We had a chat with David Krupp, CEO Kinetic US, who shared his thoughts with us on out of home ingenuity and the future of the industry.
Describe your company.
Kinetic is the global leader in contextually connecting and activating audiences on the move. We are location-based experts that bring to life content within context. We infuse insights into everything we do to create innovative and relevant experiences that inspire people to take action.
What are you inspired by?
Travel. There is nothing I like better than to be in a new city and to take a walk without a destination. Seeing new places helps me to gain a better perspective.
What does success look like for you?
Success looks like bringing together a team of diverse thinkers who can argue and debate with common intention to solve a problem. A satisfied client, a staff member who has been promoted, media placements which make you stop and say, whoa. Oh, and an ice-cold Coors Light at the end of a long day.
What do you believe is the biggest challenge the OOH industry is facing?
Bridging the gap between physical and digital to create an effective customer journey is the most challenging part of the OOH industry. It takes insights, powered data, and technology to create innovative and engaging experiences that really drive people to take action and quantify the value contributed. When the industry can bridge that gap, the possibilities are endless.
What do you believe is the biggest opportunity the OOH industry is facing?
Understanding the effects of out-of-home beyond awareness and purchase intention is the biggest opportunity for our industry. Clients want to know they made a sound investment and we have to identify solutions that show their dollars were spent wisely. So, advancing attribution in out-of-home provides a great opportunity to grow the industry faster.
What is your vision of what the future of advertising will be in 5 years?
In 5 years, I'm hoping there is a deeper connection between out-of-home and digital advertising channels. As ad-blocking becomes the new normal, out-of-home will be the medium that connects the physical and the digital worlds of advertising.
Tell us about your favorite OOH campaign of all time.
I have a few. Coors Light Silver Bullet wrapped trains. Contextually it made complete sense and in this instance the marriage of media and creative worked perfectly. Plus, it was fun to support logistically.
Coors Light OOH Campaign
We just wrapped up a campaign for Totino's in celebration of the 4/20 holiday. CPG is often matter-of-fact in its marketing and this took the brand in a decidedly different direction. The creative was perfect and simple and the social response we measured was palpable. I've watched the evolution of Apple's out-of-home. The campaigns and products have changed over the years, but Apple's steadfast use of OOH with stunning visuals really ties one campaign to the next.
Tell us about an industry influencer you admire most.
There are many men and women that I respect in our business and in media. One who stands out is Anne Ream who I worked with years ago while at SMG. I was a young AMD working on the Starbucks business when they had just started advertising and she was the creative director. She listened, respected other disciplines, gave credit to those who earned it, and made sure that your voice was heard. She is a prolific storyteller and can weave a narrative about the audience, the intention of the marketing plan that makes you excited. I admired her then and do now as she has embarked on social advocacy to end human trafficking. She is an inspiring figure.
Who is a person that you've considered as a role model early in your life?
My father has always been a key influence. I love and admire him greatly. There is too much to say about what I have and continue to learn from him here. I hope to write it all down one day for my son.
Tell us about which companies you admire.
I really admire Apple, GE, IBM, and Starbucks. Each of these companies were founded by inspiring leaders and are constantly reinventing themselves to remain or regain leadership in their industries. It takes a brave soul to change an entire business model like IBM, change how they sell like GE, or to challenge every product like Apple and Starbucks. I admire these companies and their ability to challenge the status quo, create a plan, and commit to evolving their business.
What is your talent acquisition process?
Our first intention when recruiting is to look for strategic thinkers. People who bring diversity and new skills to our business. We're looking for talent with social, digital, mobile, and retail experience, who are well-spoken and can articulate a strong point-of-view. We can teach the out-of-home but can't teach people to think differently.
How do you foster creative and innovative thinking within your company?
Innovation is a spectrum not an absolute. We listen and ask questions to gain insight into what is comfortable and uncomfortable for each client and then work to deliver solutions that evolve their views over time. We have learned pushing too hard or fast actually can push people away so we work the spectrum. Kinetic has hired innovations leadership from outside the out-of-home industry with a specific challenge to educate, inform, and help infuse within our staff, agency partners, and clients, new ways of thinking about the media.
What is one piece of technology you can't live without?
My iPhone is with me all the time and continues to do more for me each day.
What are you doing to ensure your continued growth and development as a leader?
I read a lot because our business is affected by the world around us, not just the next brief we receive. It is important to listen more than I speak and especially to identify what the next generation thinks about our business, innovation, and where the future is headed.
Netflix's OITNB Times Square Activation
Netflix's OITNB Times Square Photo Booth Experience
Kinetic launched a campaign in Times Square to promote the show's second season. Fans had their photos taken in giant votive candle Orange is the New Black photo booths and the chance to meet cast members from the show.
Netflix's OITNB Times Square Photo Booth Experience
Fans' photos were then displayed on adjacent digital screens in the heart of Times Square.
 Jaguar Painted Wall in Los Angeles
Kinetic produced an OOH painted wall of a Jaguar luxury car, situated in the heart of Downtown Los Angeles.
---