Honoring an OOH Influencer: A Tribute to Pam Richards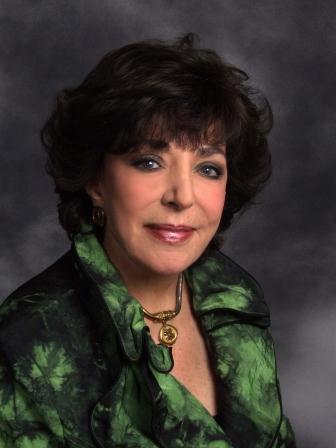 Honoring an OOH Influencer: A Tribute to Pam Richards
Senior Vice President of Sales, Clear Channel Airports
We wish to honor Pam Richards' memory by underlining the wonderful individual that she was. As the SVP of Sales at Clear Channel Airports, Pam was viewed as an influencer within out of home and a propeller for women's representation in an industry which was once dominated by men.
TAB reached out to Pam's colleagues and friends whose lives she's touched. They've shared some of their fondest memories of her as a remarkable mentor, a kind-hearted friend, and a driving force behind an enduring industry.
Jennifer McCarthy Farrell
National Sales Executive at Clear Channel Airports
Pam hired me as a summer intern in 2000. In April 2001, right before my college graduation, she approached me about coming back to work for Clear Channel Airports as a sales assistant with the hopes that she would promote me to become a local salesperson if all went well. I was promoted a few months later and Pam then took me under her wing. She trained me on airport sales, introduced me to agency leaders within OOH, invited me to come to client meetings with her. She did everything she could to help ensure that I would become a successful airport salesperson. Pam was my mentor and I am forever grateful to her for shaping my career in this industry. We worked together for 15 wonderful years.
Pam had relationships unlike anyone I have seen. She treated every one of her clients equally whether they were the President or the Assistant Media Planner, she made everyone feel special. I always admired how she remembered everyone's birthday. She kept a book of all her clients' birthdays and made sure that they received an email, phone call, gift, lunch, etc. She made EVERYONE feel like they mattered. She entered this role at a time when males dominated every sales team at every OOH company and she paved the way for female salespeople within this industry. She fought and worked hard for every sale, proving that women too could be extremely successful!
Beverly Rothenberg
President, NYMM, LLC
I met Pam 34 years ago – she was the only woman selling out of home in New York in those days. She had the grace and graciousness to pick up the phone, introduce herself, and ask me to lunch. One meeting with her and we both fell in love!  We became fast friends. Every phone call from her started with, "Honeyheart!" Who could resist that?! As I came to know her better, I found out that she always did things with grace, graciousness and a helping hand for anyone who needed it.
She was a lady down to her perfectly manicured fingernails, when being a lady meant something. She was the consummate professional while always being soft and feminine. She was always there to help the women in the industry achieve because of their merits but was also a wonderful example of how you could be soft, feminine, professional, AND loved by both men and women. We have lost a great pioneer and I have lost an incredible, loving, supportive friend.
Michael Leible
President, Medallion Sports Media
I have known Pam for 47 years. Worked with Pam at TDI for 10 of those years. Have been close to her for all those years. I needed defending so many times and each time she was my defense attorney and that is on a personal note. Like Ella Fitzgerald was the Queen of Song, Pam was the Queen of our Outdoor World. From our attendance at our first TAB meeting many, many moons ago, SHE was the only female present. Flash forward to the TAB meetings now and there are almost as many women in sales as there are men.
Pam was THE leader responsible for their success and their intro in our planet of Out of Home Advertising. Words alone cannot express the loss of not only a salesperson representing our industry, but as one grand lady who was always ready with a great big smile. How lucky is GOD. I know the welcome mat is out.
Matt Leible
Chief Marketing Officer, Billups
Pam Richards was a pioneer in outdoor advertising. She doesn't get much, if any, credit for leading the way as a power sales person, in an age where males dominated the salesforce in a medium that needed great sales people. She did her job with grace, dignity, and a wonderful smile. She forged relationships on meaningful sales calls with clients that appreciated her. She cared about Outdoor Advertising.
Jo Zmood
EVP Managing Director, Posterscope USA
I had the pleasure of meeting Pam when I first arrived in New York working at Mindshare and quickly found a lifelong friend in a warm, intelligent, charming, and sophisticated media partner- Pam. Too many memories to recollect but needless to say, my life has been enriched for having shared so many memorable moments with Pam.
I have never known a media partner to be so graceful in every circumstance regardless of pressures. Pam always put the client first and sought out solutions that would provide a true win:win. In doing so, she was rewarded with appreciation and loyalty indicative in her career success. Pam's charisma and charm rewarded her with many contacts and friends in the industry. She was always looking to introduce people she thought could benefit from connecting without insecurities or expectations beyond seeing further development of opportunities for success within the industry.
Andrew Marcus
Vice President, Director of Research, Clear Channel Outdoor
I met Pam in the late 90s when our companies merged together. I have never met anyone quite like Pam. I know it sounds like a cliché but she truly was one of a kind. She had such a unique style and was one of the kindest and most generous people I have ever known personally or professionally.
If you'd like to contribute to this entry, please email admin@tabonline.com.
---