VAI: What Every Medium Wants and What OOH Already Has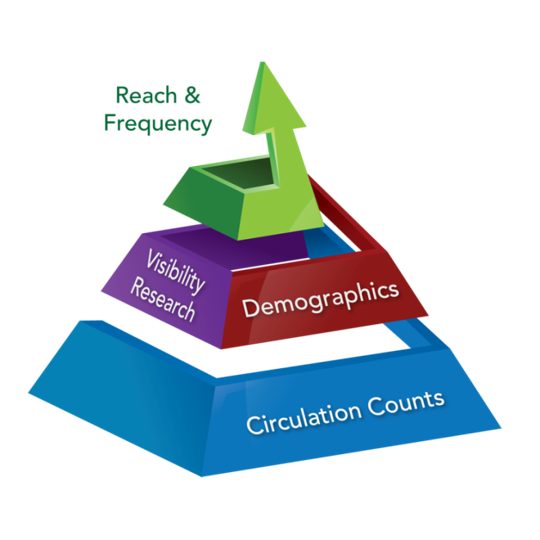 VAI in Out of Home definitely belongs at the cool kids table. It is our differentiator in media measurement and is worthy of special attention.
VAI stands for Visibility Audience Impact and was first released by the Traffic Audit Bureau six years ago. It is defined as the percentage of passers-by who notice the ad or spot at each location. This metric revolutionized OOH audience measurement and set our measurement system apart from all other media.
Other media combine content with advertising and are therefore challenged to parse commercial or ad ratings, and they are further challenged in the digital realm by fraudulent impression delivery. OOH as unique advantages and thus stands alone in its ability to measure the thing that every advertiser wants to know: how many people see my ad?
The first set of VAI results was produced for the 2010 release of TAB OOH Ratings. There have already been upgrades done to accommodate digital OOH media for 2015. By order of the TAB Board of Directors, the VAI percentages are baked into the impressions and ratings that the TAB currently produces and are not "sold separately".
The VAI study is built via a proprietary model that demands each location's exact size and positioning as well as the speed of traffic at each location to determine the likelihood that each ad or digital spot is seen. To support the accuracy of the VAI application, TAB audits every single location that enters the system before applying the VAI score. Applying these scores accomplishes two things:
It converts a circulation measure (how many people have the opportunity to see the ad) to a true audience measure (how many people will actually see the ad)
With application of average frequency, it allows the industry to understand how quickly our audience builds over time for each location.
Pretty cool.
The OOH industry continues to evolve. There are exciting new product solutions that claim to locate audience and track movement. Applying this technology will undoubtedly innovate our medium in profound new ways.
New research partners on the scene state that their audience location offering will measure who sees the ad. We think this is fantastic! All should take note and be reminded of the great, responsible strides that our industry has already accomplished in the measurement of our inventory. VAI measures audiences seeing OOH advertising by location, and it is already in use. Just make sure you are a TAB member to get it!
For inquiries on this article, please contact Jeffrey Casper, SVP, Marketing jcasper@tabonline.com
For information on joining the TAB, please contact Larry Hennesy, SVP, Member Services lhennessy@tabonline.com
---