TAB/OAAA's The BIG Picture Conference – Highlights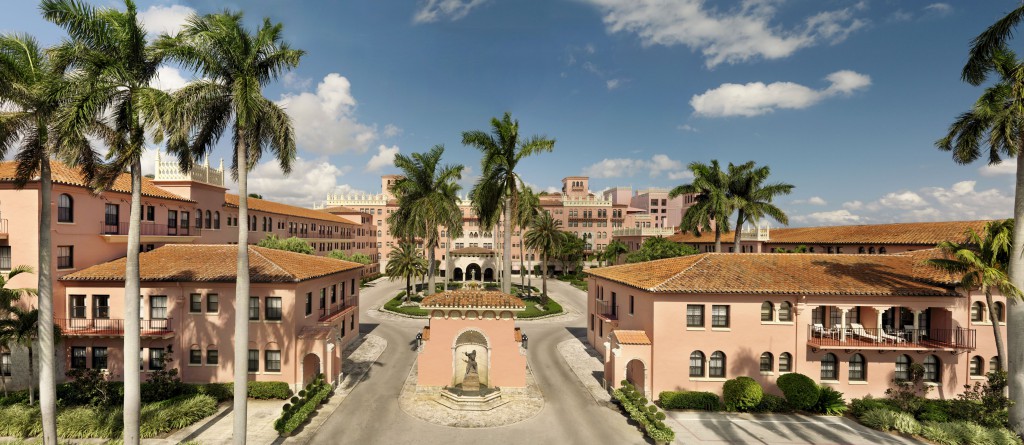 Are you ready to take in The BIG Pic­ture? No, we're not talking about the latest Hollywood blockbuster. We are talking about the 2016 TAB/OAAA Out of Home Media Conference & Expo hosted April 18-20 at the legendary Boca Raton Resort & Club in Boca Raton, FL.
This year's theme, "The BIG Picture," is an exploration of the vital role that out of home (OOH) plays in the cross-platform advertising landscape.
We will start at the top, examining how campaigns are planned and budgets are allocated across media channels. We will discuss the role that OOH plays in an integrated, strategic campaign, and examine the successes and failures of other media in addressing clients' evolv­ing needs. We will address topics like smart data, hypertargeting, program­matic, and how OOH can integrate with mobile and emerging technologies.
Our conference co-chairs this year are Helma Larkin, CEO at Posterscope US, and Scott Wells, CEO at Clear Channel Outdoor. We've also developed a top notch line-up of speakers, panels, and workshops.
This year's notable speak­ers include:
Futurist Mike Walsh, CEO of Tomorrow, a global consul­tancy with clients including many of the global Fortune 500. Walsh develops strat­egies for businesses by of­fering insights on audience behavior, digital technology, and marketing. His views have been referenced in a wide range of international publications including BusinessWeek, Forbes, and The Wall Street Journal.
Media analyst and CEO of Borrell As­sociates Inc. Gordon Borrell will ad­dress OOH's changing role in the local landscape. Borrell is ranked in the top 2 percent among Gerson Lehrman Group's 150,000 consultants worldwide and is a board member of The Local Media As­sociation.
Gerry Graf, Founder and Chief Creative Officer of Barton F. Graf 9000, will of­fer a creative perspective. Barton was named one of the "14 Most Influential Agencies of 2014 in America" by Forbes, and Business Insider named Graf one of "The 30 Most Creative People in Ad­vertising" in 2015. Gerry is also a chief OBIE judge for this year's OBIE Awards.
OAAA President and CEO Nancy Fletcher will deliver the State of the OOH Industry Today and Tomorrow, and I will share a presentation called Out of Home Mea­surement Today and Tomorrow with a particular focus on Operation M.O.R.E. – the state of the art measurement system that is being developed at TAB.
Client presentations include Helen Katz, Senior Vice President of Starcom MediaVest Group Inc., and Dennis Camlek, Senior Vice Presi­dent of Turner Media Group. Matt Dowshen, President of PNYC, and Ted Florea, Chief Strategy Officer of PNYC, will present the results of the indus­try's successful Feel the Real cam­paign that ran earlier this year. More client speakers will be announced over the next couple of weeks.
Also returning, is our popular View from the C Suite panel, where a panel of OOH industry CEOs share their thoughts on industry issues.
Our Conference Committee is devel­oping several afternoon workshops covering technology, success stories, and offering a deeper dive into Opera­tion M.O.R.E. The Buyer/Seller Forum will return and attendees can get back to basics with a free, two-hour OOH Ratings Training workshop.
We are particularly excited about the Marketing Expo this year, which will feature the latest in OOH innovation and technology. Booth space is cur­rently sold out but we do have a wait­ing list in case something opens up.
Rooms at the Boca Resort Club are limited, so please make your reser­vations promptly. We have secured rooms at a nearby overflow hotel to ensure additional space. For more information on registration and room reservations, please visit our website.
Remember, the only way OOH will take its true place in the BIG Picture is by thinking BIG and acting BIG. Come join us in Boca and see how!
For more information, please contact Larry Hennessy, SVP Member Servic­es, at larryhennessy@tabonline.com.
Our official hashtag for the conference is #BigPic16
---